Seasonal Treatments and Spa Day Suggestions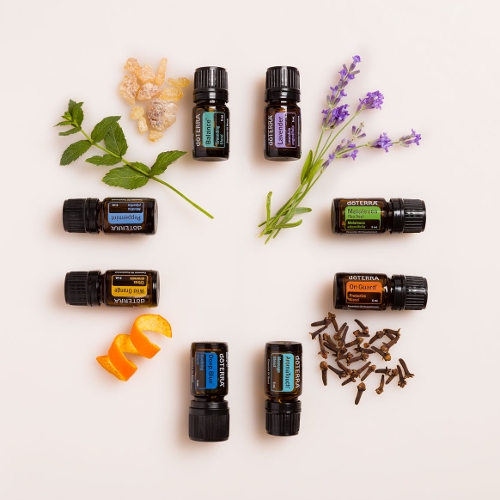 Aromatouch Essential Oil Body Therapy:
Specific Essential oils are applied in succession along meridian lines and points in your back and feet. This relaxing treatment was designed to help your body and back return to a state of balance.
*Please note, this is a body treatment and not a traditional massage.
50 minutes $70
"Relax, Refresh and Restore" Spa Day

Isn't it time you did something for yourself?
Spend your day with us and enjoy a sixty minute De-Stress Massage, a Signature Facial, a Spa Manicure and Pedicure, plus lunch! $255 (approx 5 hours)
Upgrade your services to include our CBD products from Shira and Farmhouse Fresh!
Zen for Men

2.5 hrs., $210. Includes Gentlemen's Skin Treatment, 60 minute Deep Pressure Massage & Ear Candling. Ear candling is a non invasive procedure that helps to eliminate excess ear wax. Some people find it provides relief from sinus pressure and improves hearing that is impaired by excess ear wax.
Prefer a pedicure? Opt for the Gentleman's Pedicure in place of the ear candling! Just $5 more!
Serenity

2 + hrs. $200. Includes Warm Stone Facial and Hot Stone Massage
Couples Massage for Valentines

Champagne & Chocolate Covered Strawberries
Sixty Minute DeStress Massage for Two
$199 (Advance Notice Required)
Warm Bamboo Massage

NEW! We now offer warm bamboo massage at the Day Spa. Enjoy the warmth of the heated bamboo stalks as they are rolled on your back, legs and arms, preparing your for a deeper massage. The warm bamboo also increases circulation, releases healthy endorphins and helps with lympatic drainage.
60 Minute Warm Bamboo Massage $100 / 90 Minute Wam Bamboo Massage $120
Organic Blushing Agave & Honey Butter Massage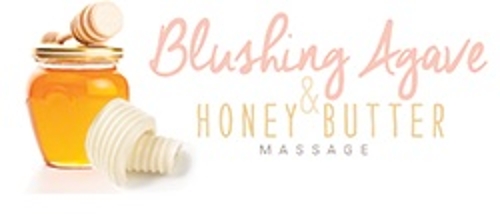 Delve into pure relaxation and be released from tension as you are massaged deeply with a nourishing oil made with certified organic sunflower seed oil and scented with notes of cherry and coconut milk and a butter made of certified organic honey, sunflower seed oil and coconut oil.
60 minute Swedish massage $105
Under a Black Currant Sky Massage

Drift away with a blackcurrant extract infused, whipped peptide mousse massage with notes of wintermint apple and amber. $95 for 60 minutes
Winter Glow Brightening Facial

BEST ENJOYED: When dull skin needs a kick to the curb.
THE MOOD: Drinks in Aspen!
THE EXPERIENCE:
Let's unveil your natural glow! First a foaming cleanser clears complexion of any residue, bacteria and makeup, followed by a rose water tonic that makes pores go poof! As the treatment continues, a quick mask is applied that works magic to loosen dead skin cells and reveal silky skin beneath. Your skin will then calmed and nourished with another mask full of nourishing ingedients, like green matcha tea and vegetative peat mud. As the magic continues, your complexion gets a boost of anti-aging benefits with watermelon extract and finished with blue matcha hydrator and an eye transforming serum.
Silky Milk Smoothing Detox Facial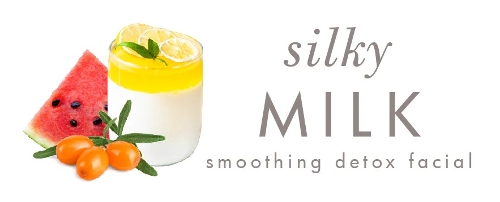 BEST ENJOYED: In search of a reset
THE MOOD: Really renewed
EXPERIENCE: We begin with a milky cleanse infused with seaberry extract to rid complexion of of core-plogging oils and replenish with skin-brightening vitamin C. A botanical buffing comprised of 11 plantfoliants then refines complexion to buttery soft status. Next, a delicious honey & coconut milk mask soothes and hydrates. Then, a clarifying cucumber water spritz preps for a watermelon extract gelee, just one application of this age-defender will get you thinking, "wrinkles, who?". Finally, a whipped retinol-rich mousse envelops complexion with hydration while an eye-transforming serum beautifies.
Silky Smooth Signature Facial $85
Seasonal Deluxe Pedicure

BEST ENJOYED: Wrapped up in nourishment
EXPERIENCE: A specially crafted blend of barley, sandalwood and amurense bark come together in a luxe soak to begin this treatment oasis. Next, a refreshing citrus rubdown with the finest of salt grains and rice bran oil quenches dry skin, followed by a firming and toning cactus gel that wraps legs and feet in nourishment as it gently warms on the skin. The journey continues with a light-as-air Moon Dip Body Mousse massage. The advanced peptides hydrate and visibly firm the look of skin, while the soft scent that lingers is truly out of this world. A treatment as relaxing as the desert moon-filled night is long!
Be sure to ask about our other seasonal offerings!
Rosemary-Mint Advanced Sole Repair CBD Mani / Pedi

Rosemary Mint Advanced Sole Restore
BEST ENJOYED: Breathe in youth
THE MOOD: Cannabinoids a day keep the aches away!
EXPERIENCE: Hands and feet dip into a nourishing rosemary mint CBD fizzer soak. A thorough buffing with a blend of natural sea salts, organic herbs and rice bran oil not only refines skin, but hydrates too! Finish with a whipped Hi-Bio™ Hemp body mousse rubdown with retinol and lemoncreme aroma.

CBD Manicure $35
CBD Pedicure $60
Bronze Babe Body Treatment

Begin with a "Coconut Beach" Shea Butter sugar scrub exfoliation to smooth and moisturize rough dry skin. (If coconut is not your thing, we have many options to entice you). Then you will be lightly massaged with "Bronze Fox" Tanning Drops, a nourishing self tannner (no smell, no orange, no streaks) and "Lustre Drench", a decandant dry oil. Skin looks and feels hydrated and healthy, with no greasiness, only a slight bronzy glow. Price includes a retail size Bronze Fox Tanning Drops to take home ($33.00 value) so you can maintain and enhance your beautiful "bronze babe" self! $150