Seasonal Treatments and Spa Day Suggestions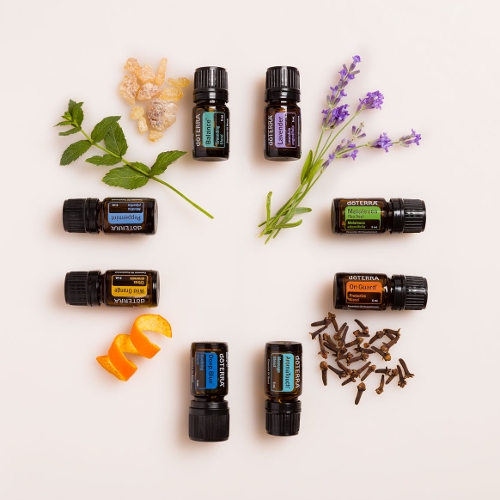 Aromatouch Essential Oil Body Therapy:
Specific Essential oils are applied in succession along meridian lines and points in your back and feet. This relaxing treatment was designed to help your body and back return to a state of balance.
50 minutes $70
"Relax, Refresh and Restore" Spa Day

Isn't it time you did something for yourself?
Spend your day with us and enjoy a sixty minute De-Stress Massage, a Signature Facial, a Spa Manicure and Pedicure, plus lunch! $230 (approx 5 hours)
Upgrade your services to include our CBD products from Shira and Farmhouse Fresh!
Facial and Massage upgrade $30
Manicure and Pedicure upgrade $30
Or upgrade the entire package for just $55!
Zen for Men

2.5 hrs., $180. Includes Gentlemen's Skin Treatment, Deep Pressure Massage & Ear Candling. Ear candling is a non invasive procedure that helps to eliminate excess ear wax. Some people find it provides relief from sinus pressure.
Prefer a pedicure? Opt for the Gentleman's Pedicure in place of the ear candling!
Serenity

2 hrs. $170. Includes Warm Stone Facial and Hot Stone Massage
Blushing Agave & Honey Butter Massage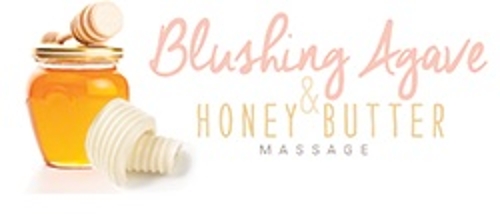 Delve into pure relaxation and be released from tension as you are massaged deeply with a nourishing oil made with certified organic sunflower seed oil and scented with notes of cherry and coconut milk and a butter made of certified organic honey, sunflower seed oil and coconut oil.
60 minute Swedish massage $85
Mint-Tea Cooler Deluxe Pedicure

BEST ENJOYED: Ready to be refreshed
THE MOOD: Fresh picked and brewed for relaxation
EXPERIENCE: Are you ready to dip into a refreshing mint julep and lavender scented soak that will comfort those tired feet and hydrate your thirsty skin? This lavish treatment (full of Vitamine E) is just the start. After your nails have been prepped and feet cared for, you will be exfoliated with a peach & ginger sugar scrub. Next we'll whip up a creamy bubble mask, full of aloe and green tea extract. The next step is hot towel wrap to relax your legs and comfort your skin. Just before polish (if you so choose) your pedicure will be finished with a wonderful foot and leg massage with a deliciously scented shea butter, reminiscent of sweet, southern tea!
Illumination Fruit Brightening Peel Facial

You'll complexion will glow! This facial includes the newest Farmhouse Fresh products: Illumination Fruit Acid Peeling Mask, and Watermelonaide Silky Gelee' Serum, plus Supremely Lit CBD Oil Serum with Vitamin C and Seaberry fruit oil.
60+ minutes $75
Under a Black Currant Sky

Drift away with a blackcurrant extract infused, whipped peptide mousse massage with notes of wintermint apple and amber.
Starting at $85
Rosemary-Mint Advanced Sole Repair CBD Mani / Pedi

Rosemary Mint Advanced Sole Restore
BEST ENJOYED: Breathe in youth
THE MOOD: Cannabinoids a day keep the aches away!
EXPERIENCE: Hands and feet dip into a nourishing rosemary mint CBD fizzer soak. A thorough buffing with a blend of natural sea salts, organic herbs and rice bran oil not only refines skin, but hydrates too! Finish with a whipped Hi-Bio™ Hemp body mousse rubdown with retinol and lemoncreme aroma.

CBD Manicure $30
CBD Pedicure $55
A Bright Future Time Reversal Facial

Turn back the hands—and fine lines of time! Excess oils and bacteria are washed away to reveal a clean slate and a tonic of lettuce leaf extract refreshes. A plant-based exfoliation renews and unveils silky, smooth skin... a chamomile & watercress extract mask tighten while vitamins A & K to help alleviate the look of those fine lines. Dark spots are thing of the past with an illuminating, vitamin enhanced serum... crow's feet are transformed and your skin will glow after an illuminating whipped facial mousse.
Special Price $75
(Seasonal Deluxe Facial $85)
Bronze Babe Body Treatment

Begin with a "Coconut Beach" Shea Butter sugar scrub exfoliation to smooth and moisturize rough dry skin. (If coconut is not your thing, we have many options to entice you). Then you will be lightly massaged with a coconut cream shea butter,( again, customizable) mixed with "Bronze Fox" Tanning Drops, a nourishing self tannner (no smell, no orange, no streaks). The finishing touch is "Lustre Drench" dry oil. Skin looks and feels hydrated and healthy, with no greasiness, only a slight bronzy glow. Price includes a retail size Bronze Fox Tanning Drops to take home ($33.00 value) so you can maintain and enhance your beautiful "bronze babe" self! $145