"Relax, Refresh and Restore" Spa Day

Isn't it time you did something for yourself?
Spend your day with us and enjoy a sixty minute De-Stress Massage, a Signature Facial, a Spa Manicure and Pedicure, plus lunch! $255 (approx 5 hours)
Upgrade your services to include our CBD products from Shira and Farmhouse Fresh!
Zen for Men

2.5 hrs., $210. Includes Gentlemen's Skin Treatment, 60 minute Deep Pressure Massage & Ear Candling. Ear candling is a non invasive procedure that helps to eliminate excess ear wax. Some people find it provides relief from sinus pressure and improves hearing that is impaired by excess ear wax.
Prefer a pedicure? Opt for the Gentleman's Pedicure in place of the ear candling! Just $5 more!
Serenity

2 + hrs. $200. Includes Warm Stone Facial and Hot Stone Massage
Infant Massage Workshop

There's something new at the Day Spa at the Marina! We are excited to announce that our Licensed Massage Therapist and Certified Educator of Infant Massage, Sara Cutright, will be hosting workshops that can foster bonding between parents and their infants through nurturing touch. Designed for babies from one-to-twelve months of age.
Benefits of infant massage for the baby may include:
promotion of feeling loved, respected, and safe; trust, empathy, good self-esteem; bonding and secure attachment; imitation; and pre-language/communication skills

stimulation of body systems such as circulatory, digestive, immune, respiratory, and nervous system; language development and learning ability; muscular development and tone; mind/body awareness; and all senses

reduction of pain from gas and digestive issues; discomfort from growing pains and muscular tensions; excess mucus and congestion; skin disorders; physical and psychological tensions; and sensitivity to touch

improved sleep patterns; regulation of behavioral states; self-regulation; reduced levels of stress hormones and increased levels of calming hormones.
The workshop consists of five sessions for a total cost of $250. This is a one-on-one workshop. If we are able to schedule this as a group, we will offer a special rate.
Aromatouch Essential Oil Body Therapy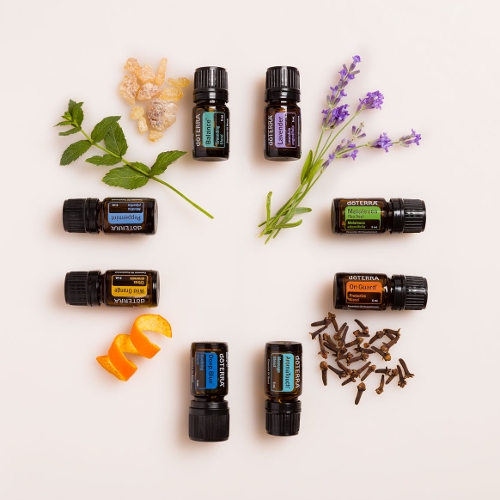 Aromatouch Essential Oil Body Therapy:
Specific Essential oils are applied in succession along meridian lines and points in your back and feet. This relaxing treatment was designed to help your body and back return to a state of balance.
*Please note, this is a body treatment and not a traditional massage.
50 minutes $70
Warm Bamboo Massage

NEW! We now offer warm bamboo massage at the Day Spa. Enjoy the warmth of the heated bamboo stalks as they are rolled on your back, legs and arms, preparing your for a deeper massage. The warm bamboo also increases circulation, releases healthy endorphins and helps with lympatic drainage.
60 Minute Warm Bamboo Massage $100 / 90 Minute Wam Bamboo Massage $120
Organic Blushing Agave & Honey Butter Massage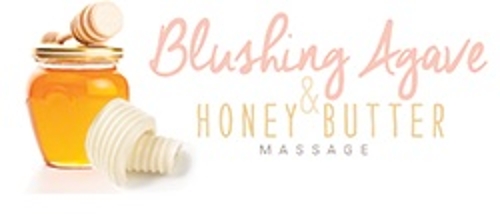 Delve into pure relaxation and be released from tension as you are massaged deeply with a nourishing oil made with certified organic sunflower seed oil and scented with notes of cherry and coconut milk and a butter made of certified organic honey, sunflower seed oil and coconut oil.
60 minute Swedish massage $105
Under a Black Currant Sky Massage

Drift away with a blackcurrant extract infused, whipped peptide mousse massage with notes of wintermint apple and amber. $95 for 60 minutes
Chilled Out CBD Infused Frozen Facial


ILLUMINATION IS BEST SERVED CHILLED.
Give yourself a minute with this radiance boosting facial -- you deserve it! Complexion is first cleansed with a skin brightening CBD foaming gel before an illuminating tonic made with a cocktail of 11 superfruit extracts promotes vibrancy! Next, we refine and tone with an exfoliating mud mask made with genuine Red Arizona Montmorillonite Clay. After this refinement, a calming organic matcha mask is painted on to soothe and hydrate. Next, we break up with uneven skin tones as they're treated with a vitamin C-rich serum-in-oil. A watermelon extract gelee serum glides on with chilling facial globes for an extra oomph of illumination! End this zenned-out facial with an ageless eye perfecting cream.
CBD Facial $100
Infinite Chill Globe Upgrade is Complimentary ($15 value)
The Royal Blue CBD Facial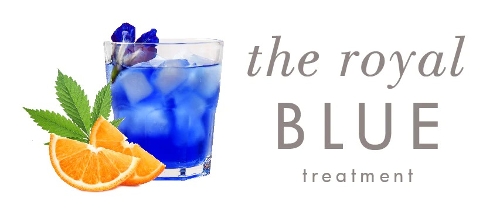 BEST ENJOYED: Bowing down to relaxation time.
THE MOOD: Vitamin C for very vibrant skin
EXPERIENCE: A crisp foaming cleanse clears away SPF, unruly makeup and excess oils for a clean slate -- skin can now drink up 11 superfruit extracts in a juicy tonic! Next, a plant based exfoliant gently whisks away any rough patches, revealing your softest skin yet. Much needed nourishment is next on the menu as a creamy thyme & CBD mask is painted on -- slowly breathe in and out as crisp notes of spearmint fill your senses, Consider complexion's luminosity elevated as a vitamin C-packed booster is applied, followed by a hyaluronic acid serum to restore skin's bounce. Finally, quench and flow with a delicious watermelon extract gelee hydrator. The dreamiest facial fit for a queen or king!
CBD Facial $100
Silky Milk Smoothing Detox Facial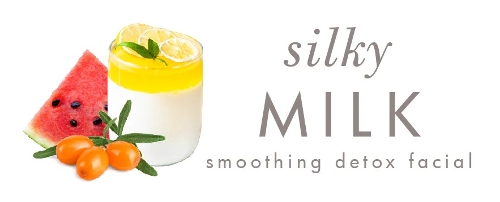 BEST ENJOYED: In search of a reset
THE MOOD: Really renewed
EXPERIENCE: We begin with a milky cleanse infused with seaberry extract to rid complexion of of core-plogging oils and replenish with skin-brightening vitamin C. A botanical buffing comprised of 11 plantfoliants then refines complexion to buttery soft status. Next, a delicious honey & coconut milk mask soothes and hydrates. Then, a clarifying cucumber water spritz preps for a watermelon extract gelee, just one application of this age-defender will get you thinking, "wrinkles, who?". Finally, a whipped retinol-rich mousse envelops complexion with hydration while an eye-transforming serum beautifies.
Silky Smooth Signature Facial $85
Seasonal Deluxe Pedicure


Orange Whipsicle
BEST ENJOYED: 2 scoops to a luminous glow!
THE MOOD: Silky soles & sunshine!
EXPERIENCE: Hands and soles dip into a rich soak, infused with much-needed vitamin E to soften, followed by a frothy, sugar-whipped body polish! Now silky, a cactus-infused toning gel stimulate circulation and improves skin's elasticity - back to bouncy, plump status. Finally, a whipped shea butter envelopes your new glow.
Be sure to ask about our other seasonal offerings!
Mellowed Out Momma CBD Mani / Pedi


BEST ENJOYED: When Me-Time is in order!
THE MOOD: You deserve to chill!
EXPERIENCE: Prepare skin for this juicy delight of a spa treatment! A warm soak with fragrant note of watermelon greets you while epsom salt, vitamin and coconut oil cradle hands and feet. Next, a delicious buffing complete with watermelon seed oil renews rough skin. We smooth over the look of fine lines with a full-spectrum Hi-Bio Hemp oil serm, before a whipped body mousse rich with lycopene-extract hydrates. Soles and hands are now restored to flowy goodness!

CBD Manicure $35
CBD Pedicure $60
Bronze Babe Body Treatment

Begin with a "Coconut Beach" Shea Butter sugar scrub exfoliation to smooth and moisturize rough dry skin. (If coconut is not your thing, we have many options to entice you). Then you will be lightly massaged with "Bronze Fox" Tanning Drops, a nourishing self tannner (no smell, no orange, no streaks) and "Lustre Drench", a decandant dry oil. Skin looks and feels hydrated and healthy, with no greasiness, only a slight bronzy glow. Price includes a retail size Bronze Fox Tanning Drops to take home ($33.00 value) so you can maintain and enhance your beautiful "bronze babe" self! $150